Company Duracell is famous for its batteries.
Although, they make many different battery types, automotive batteries are manufacture in the company branch called Duracell Automotive.
All you need to know about Duracell car batteries is here, so keep reading:
Are Duracell Car Batteries Good?
Duracell car batteries are good, and they are on the top of the list when it comes to car batteries, considering top performance, reliability, and client satisfaction. Therefore, you should be confident that this brand will give you maximum power, which the warranty proves.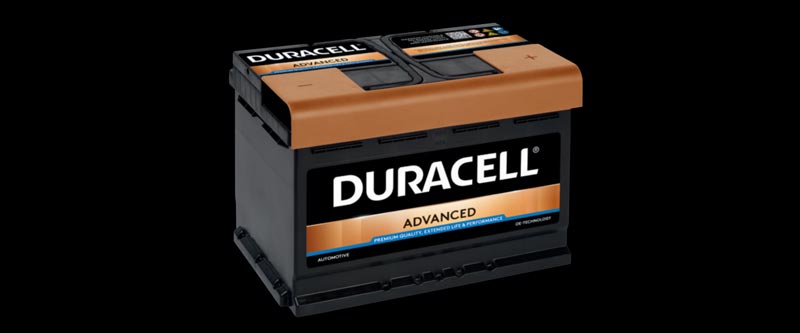 The Quality of Duracell Car Batteries?
The quality of the Duracell car batteries is without a doubt at the highest level possible. The manufacturing process always follows cutting-edge technology in production and the development of batteries.
On the other hand, many positive comments from customers speak for themselves, which you can read below. Warranty proves the top quality of Duracell products. They are very confident in their car batteries.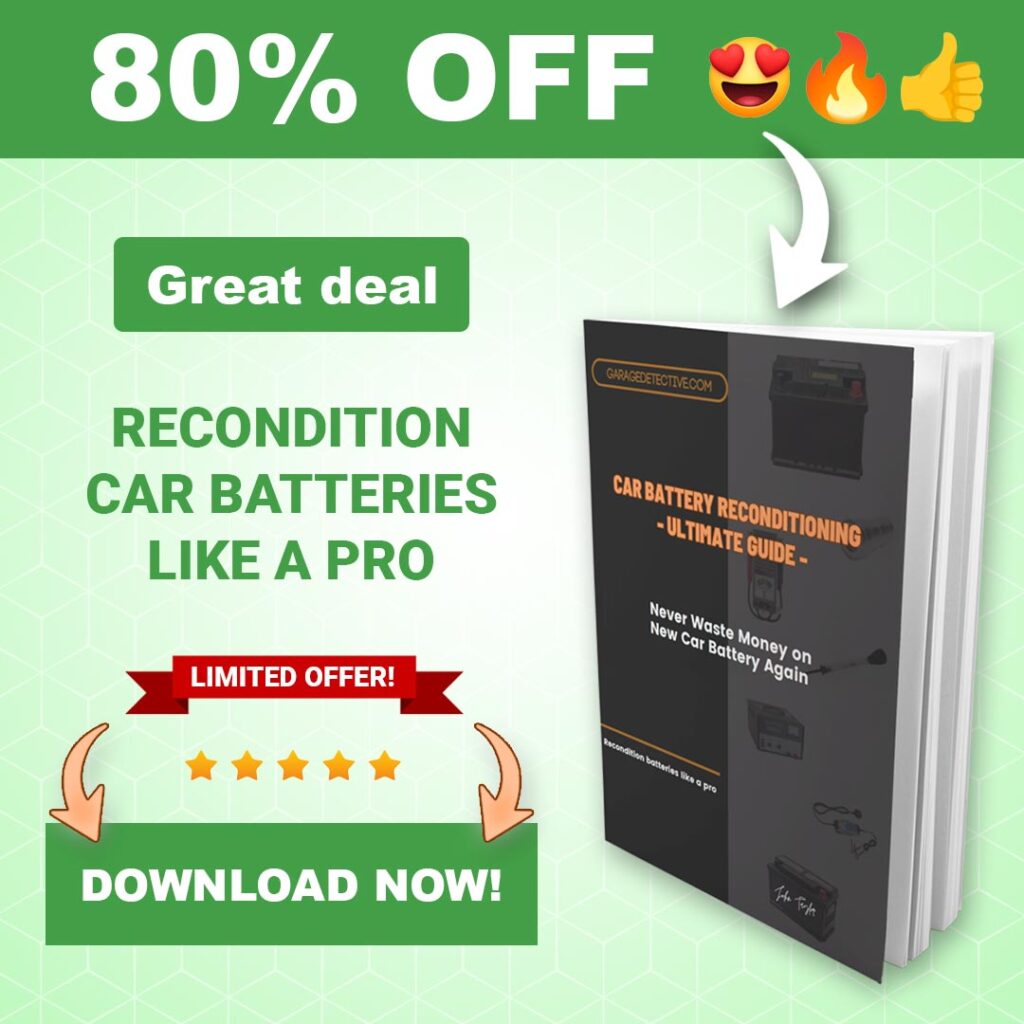 How does the Duracell compares to other car battery brands?
How Long do Duracell Car Batteries Last?
Duracell car batteries last anywhere from 2 to 5 years and maybe more with proper maintenance. You can always refer to warranty length to determine what Duracell thinks of their batteries and how long they believe their batteries should last.
Of course, one of the main factors is the maintanance of your battery. Good maintenance is critical to prolonging its life.
You might wonder how long it should last when not in use? Well, you can recharge your Duracell car battery fully and store it somewhere at 20°C. Duracell guarantees it will last one year without recharging, and it will still be in good condition.
What is the Warranty on a Duracell Car Battery?
Depending on a Duracell car battery type, the warranty will last anywhere from 2 to 5 years from the original date of purchase. It covers defects in material and workmanship under everyday use. If the battery is defective distributor or manufacturer should replace or repair it at its option.
You should also save your receipt for proof that you purchase a battery on a specific date. The battery must be handled as described in the instructions. If the battery was damaged due to accident, misuse, abuse, or negligence, the warranty would not be covered in these circumstances.
| Battery Type | Warranty Length |
| --- | --- |
| Duracell Starter | Up to 3 years |
| Duracell Advanced | 4 years |
| Duracell Extreme | from 4 to 5 years |
What do Reviewers Say About Duracell Car Batteries?
We were proactive in finding what people say about Duracell car batteries, and we saw on samsclub.com for most-sold Duracell car batteries 49 reviews on popular models with an average rate of 4.8 out of 5.
This was expected because the Duracell brand has excellent quality across all products. This is also true because customers trust the Duracell automotive products, that's why such a high rate.
A Long-Lasting Life
A few customers pointed out that Duracell batteries last them 3 years plus, without losing their performance. That is very good if you consider having a reliable battery for your vehicle for the price you're paying.
A Good Investment?
Needless to say, people see Duracell car batteries as a good investment considering quality and price.
As a reliable power source for your vehicle, you can't beat the fact that you just need to set it and forget it. It's so simple.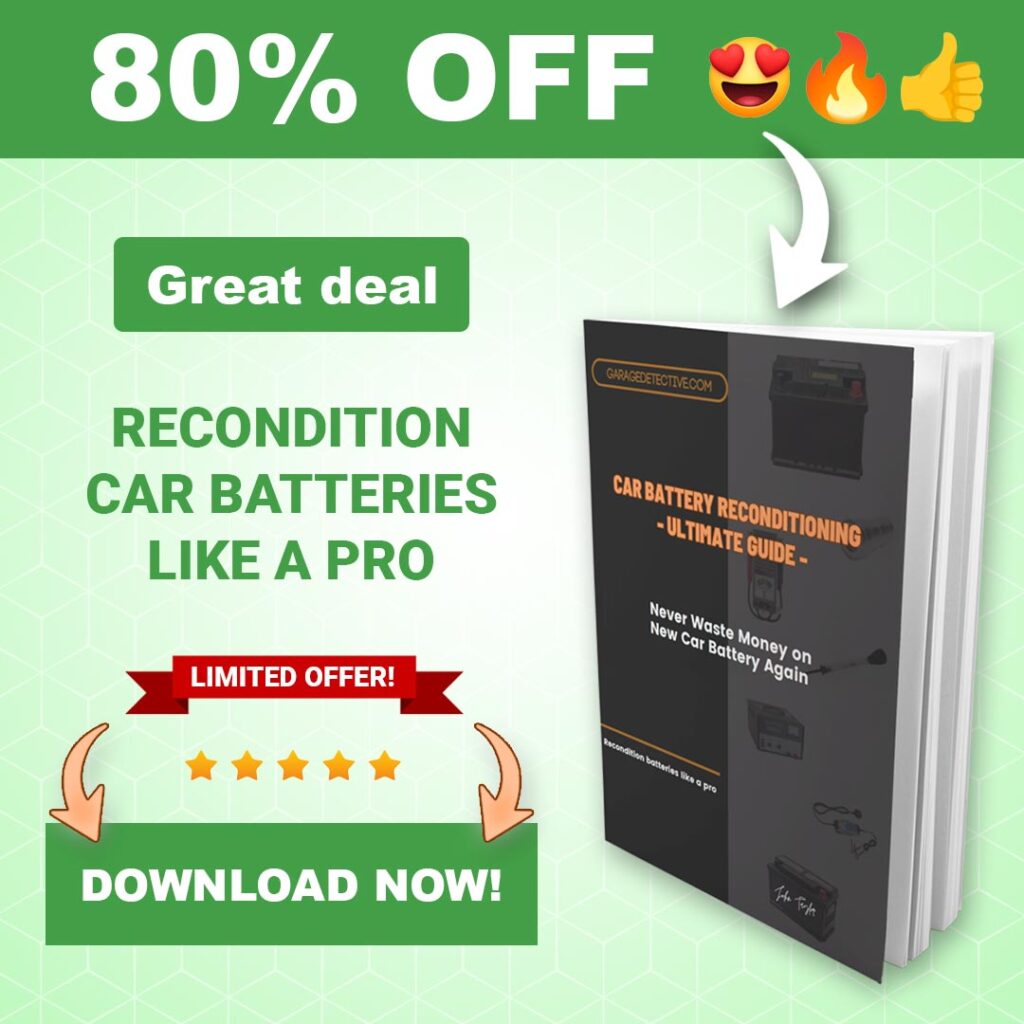 Where are Duracell Car Batteries Manufactured?
Duracell car batteries are manufactured in the US state of Pennsylvania. The company which produces batteries for Duracell is East Penn. It is a well-known company which produces lead-acid batteries and other automotive accessories, telecommunications, UPS, commercial, marine, and motive power markets for decades.
It's all built inside a 520-acre complex, a modern, top-quality, and environmentally friendly system. Moreover, it meets the highest manufacturing standards nowadays. This alone should give customers peace of mind.
What Types of Car Batteries does Duracell Produce?
Anyone looking for a car battery will indeed find a battery for their vehicle in Duracelle's wide range of quality products. Duracell made sure to make a battery for every type of vehicle, starting from low-performance to high-performance vehicles.
Although their batteries are not the cheapest out there, considering the price of Duracell car batteries will give you one of the best prices to quality ratio.
Let's look at the battery types Duracell produce today:
Duracell Starter
Duracell Advanced
Duracell Extreme EFB
Duracell Extreme AGM
1. Duracell Starter
Duracell Starter is the entry point for reliable and quality car batteries. Because it's built to the latest standards and offers a perfect combination of cost and performance, it is the best choice for demanding clients who want an excellent battery for a lower price range.
These types of car batteries are totally maintenance-free. In addition, they use calcium technology, and they have one of the best safety features, which makes them the perfect choice for customers.
You can absolutely be sure that acid won't be leaking outside the battery caused by vibrations because Duracell uses a 4-chamber leak protection feature. In addition, you can expect the highest possible safety when a battery is installed, which means that it has a central venting system and it's protected from external ignition via an integral flame arrestor.
Duracell Starter type has 12 different sizes in capacity ranging from 44 Ah all the way to 95 Ah, which covers a wide range of cars.
To Sum Up:
Reliable starting power
Safety and leak protection due to a four-chamber flat lid with integrated flame arrester
Modern calcium technology – no maintenance required
12 battery models from 44 Ah to 95 Ah
Perfect price-performance ratio
2. Duracell Advanced
Duracell Advanced technology is all about reliable power and extended battery life. It is a perfect choice for major vehicle manufacturers and their latest cars and regular customers.
This type of battery from Duracell is built with a double lid for the highest possible safety and also with a full calcium technology for improved starting power. Even if the battery is turned upside down or rolled over, the acid inside will stay there because of the double lid.
Customers can easily rely on this type of car battery because of the extra safety features such as better protection against backfire, ESD protection against electrostatic discharge, and gas discharge that can be mounted on both sides of a battery.
This technology provides enhanced cold-cranking amps with cyclic solid capability and is also maintenance-free. Duracell Advanced battery type has 24 models ranging from 40 Ah to 110 Ah, which give nearly complete range cover for all vehicles.
Lets recap:
Improved cold crank characteristics, maximum starting power
Modern calcium technology – no maintenance
Supports high on-board power due to robust cyclical behaviour
Maximum leak and external ignition protection, superior ESD-safety
Vibration resistant due to the bonding of the plates to the battery floor
24 battery models from 40 Ah to 110 Ah
3. Duracell Extreme EFB
Duracell Extreme EFB stands for "Enhanced Flooded Battery." The primary purpose of this type of car battery is for vehicles with a start/stop system without brake energy regeneration. It is built for use in environmentally friendly cars, including the stop-start function.
Owners of small and medium cars and light commercial vehicles equipped with basic start/stop features primarily use the EFB batteries. It's convenient for that purpose because it is twice the cycle resistance compared to standard batteries. It is built with a nonwoven cover on the separator and special active mass composition. It also has a double lid cover to stop acid from leaking outside a battery.
Leading vehicle manufacturers of fuel-efficient cars often use Duracell Extreme batteries to meet their standards. This type has eight models ranging from 38 Ah to 85 Ah incapacity.
Best features:
Twice the cycle resistance compared to standard batteries
Nonwoven cover on the separator and special active mass composition
Double lid cover for maximum leak protection and operational safety
Top V3 vibration resistance rating pursuant to EN 50342-1
Modern calcium technology – zero maintenance
Cycle-resistant starter battery – 8 models with 38 Ah – 85 Ah
4. Duracell Extreme AGM
Duracell Extreme AGM stands for "Absorbent Glass Mat." The primary purpose of this type of car battery is for vehicles with a start/stop system with brake energy regeneration. It is also built for environmentally friendly cars, including the stop-start feature.
The AGM battery is primarily used in medium to executive or luxury cars where more complex start-stop functionality and brake energy regeneration are standard vehicle equipment.
There are seven models in this category of Duracell Extreme AGM batteries ranging from 60 Ah to 105 Ah. All built for the high demands of leading manufacturers and regular car owners.
These types of batteries are three times more cycle resistant than regular batteries. Electrolytes are bonded into a glass nonwoven material. Internal resistance is low, which gives a very high starting power. It is also possible to install the battery in a lateral position.
Summary:
Valve-regulated nonwoven glass mat battery (VRLA) – 5 models with 60/70/80/92/105 Ah
Three times greater cycle resistance than standard batteries
Leak-proof due to electrolyte bonding into a glass nonwoven (absorbent glass mat)
Zero maintenance owing to recombination technology
Very low internal resistance – maximum starting power
Installation in a lateral position possible (max. 90° angle)
Who Makes Duracell Automotive Batteries?
Initially, the company started in the early 1920s with the scientist Samuel Ruben and the manufacturer of tungsten filament wire, Philip Rogen Mallory.
Fast forward a couple of decades, East Penn Manufacturing Co. Inc. has signed an agreement with Duracell to make automotive batteries under the Duracell name.
Because East Penn has over 60 years of experience producing lead-acid batteries, it was a rational decision for the Duracell company.
Where to Buy Duracell Car Batteries, Who Sell Them?
Clearly, you can buy Duracell car batteries almost anywhere. However, buying them from authorized vs. unauthorized dealers will make a big difference. So before purchase, make sure that a dealer is authorized to get the support and warranty you should be getting.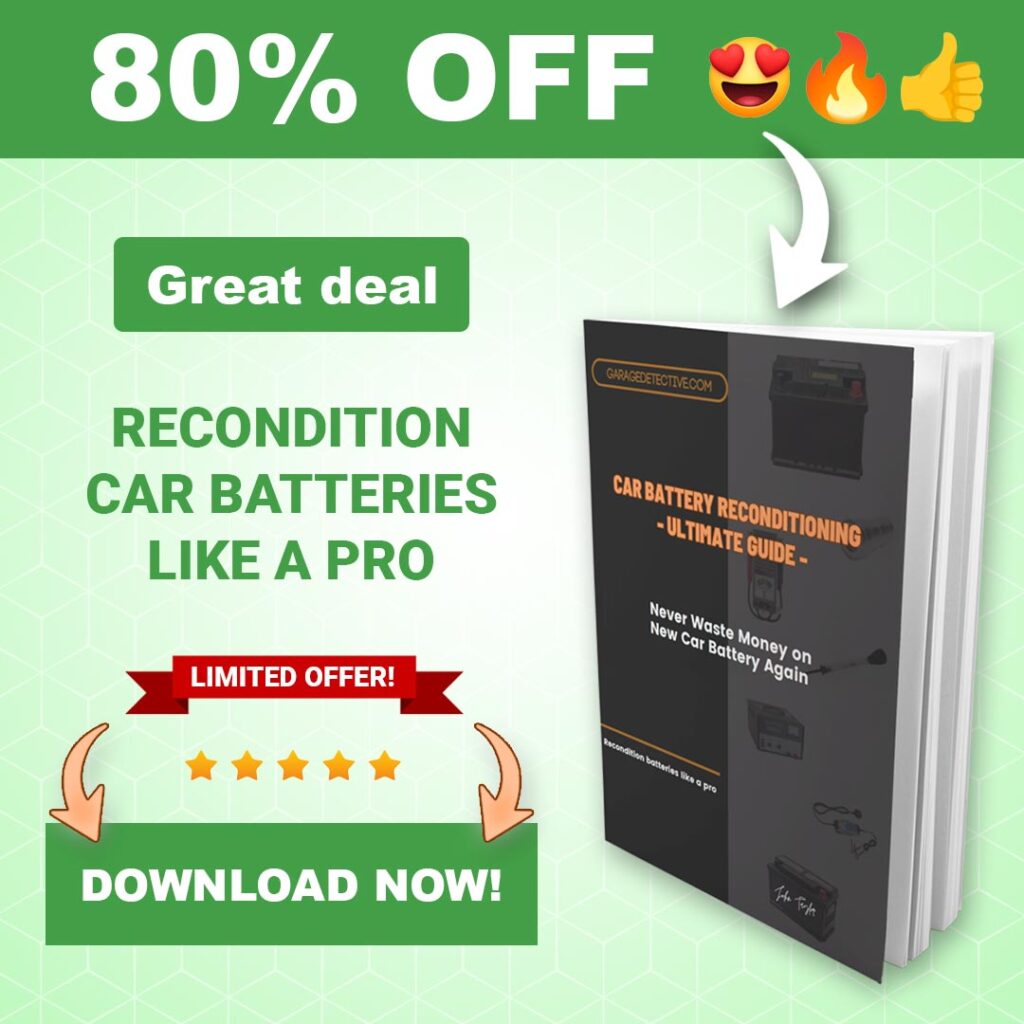 From these authorized sellers, you can get genuine Duracell products:
SAM'S CLUB
BATTERY-BIZ, INC.
AMAZON.COM
Anyhow, there are some unauthorized sellers on amazon.com. Therefore, you must do your own research before purchase, or even better, contact Duracell directly to see if someone is an authorized seller on amazon.com at info@duracellpower.com.
In the United States, Duracell automotive products are sold through a network of authorized dealers selected by Battery-Biz, Inc. Battery-Biz, Inc provides a warranty only if the battery is purchased with an authorized dealer.
Unfortunately, because Duracell has top-quality automotive batteries, they are being copied and sold at a lower price with very low quality. These products do not meet Duracell standards and will not be covered under warranty. You can report a fake product in the email provided above.
Helpful Sources
You can find more detail about Duracell car batteries and other informations about them.