If you're on a tight budget, but in a hurry to purchase a new car battery, for sure you saw Econocraft batteries at AutoZone.
But you're unsure of the quality because of the short warranty length.
Here's what you need to know before decide buying one.
Let's get started:
Are Econocraft Batteries Any Good?
Econocraft car batteries are a great alternative to OEM batteries. It meets all the boxes when it comes to reliability and starting performance, all of that at an affordable price. In addition, these batteries are produced by a well-known reputable company which is just one of the indicators that Econocraft batteries are dependable.
The Quality Of Econocraft Car Batteries?
Econocraft batteries give higher starting power per pound thanks to cutting-edge engineering and computer-controlled production procedure techniques, as well as more than 250 quality control tests.
Provides enough cranking power for reliable starts.
There is no need to add water because the design is maintenance-free.
Starting consistent performance.
Econocraft is an excellent battery brand you can buy today for the lowest possible price despite the warranty length.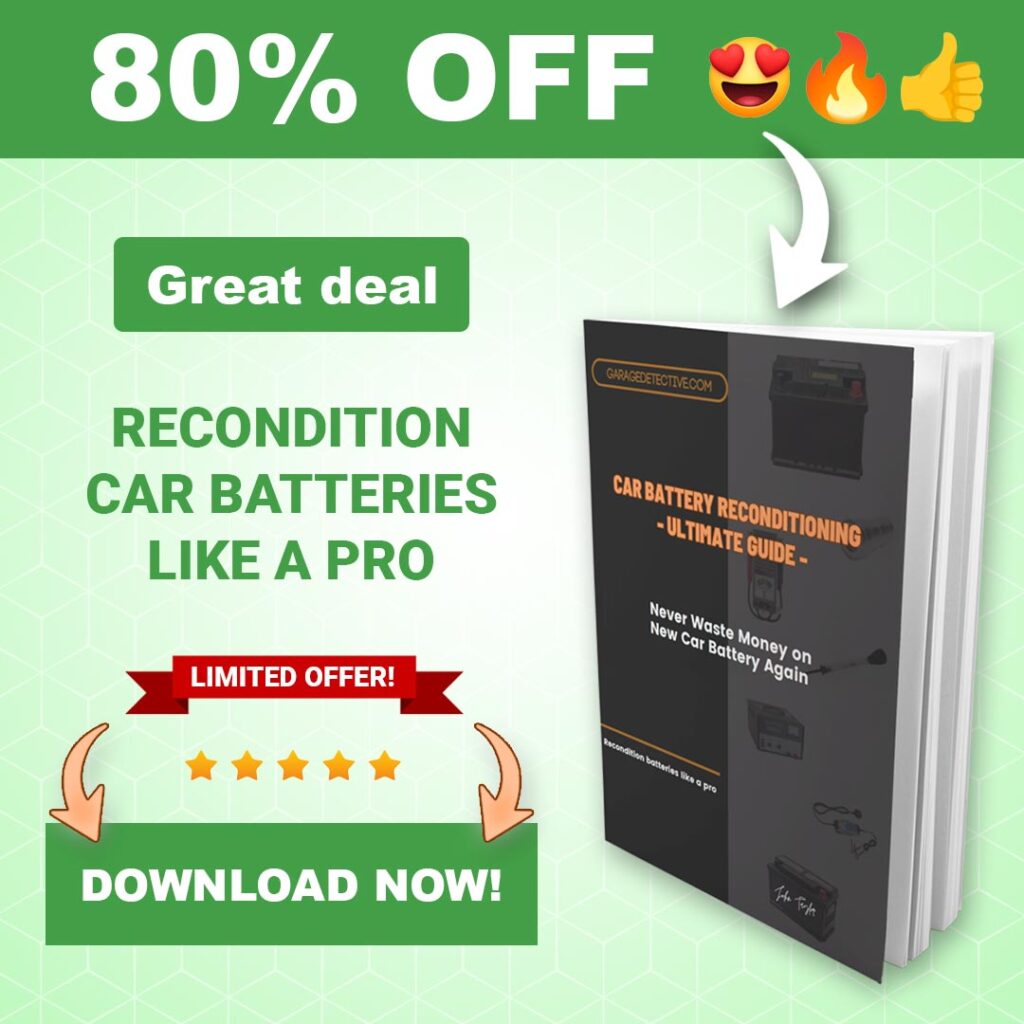 Although it seems like these batteries will last very short, many customers who purchased Econocraft battery for their vehicles confirms the opposite. Some of the customers reported that this battery lasted them several years, which is great for a budget option.
Check this article to see car battery brands comparison of Econocraft and other brands.
Who Sells Econocraft Batteries?
Econocraft car batteries are exclusively sold through the AutoZone stores chain.
Although AutoZone sells several different brand name car batteries, Econocraft is their economical option with affordable price but with dependable power.
You can read here about all AutoZone car battery brands including Econocraft batteries.
These batteries are very popular among people who are tight on budget but want a reliable battery for their vehicle.
Econocraft has proven to be an excellent and reliable alternative to many more expensive car battery models, which can be confirmed through the customer reviews section, some of which you can read down below in this article.
Who Makes Econocraft Batteries?
Econocraft car batteries manufacturer is Clarios, formerly Johnson Controls, East Penn Manufacturing, and Exide all together.
These companies have successful background history in car battery manufacturing and are very reputable and well-known in this field.
Based on who manufactures Econocraft car batteries for AutoZone, we can see and be sure that these batteries simply can't be bad.
How Long Is The Warranty On A Econocraft Battery?
The warranty of the Econocraft car batteries is 90 days (three months).
This could be discouraging if you know that you can find other battery brands with at least one year of warranty.
For example you can read here Valucraft car batteries review which is of great quality and have one year warranty.
This is the price you are paying for a budget and very affordable Econocraft car battery, and according to other people, very reliable.
Nevertheless, 90 days is plenty to see if the battery is good or bad.
At the end of the day, any battery can go bad, even the most expensive ones.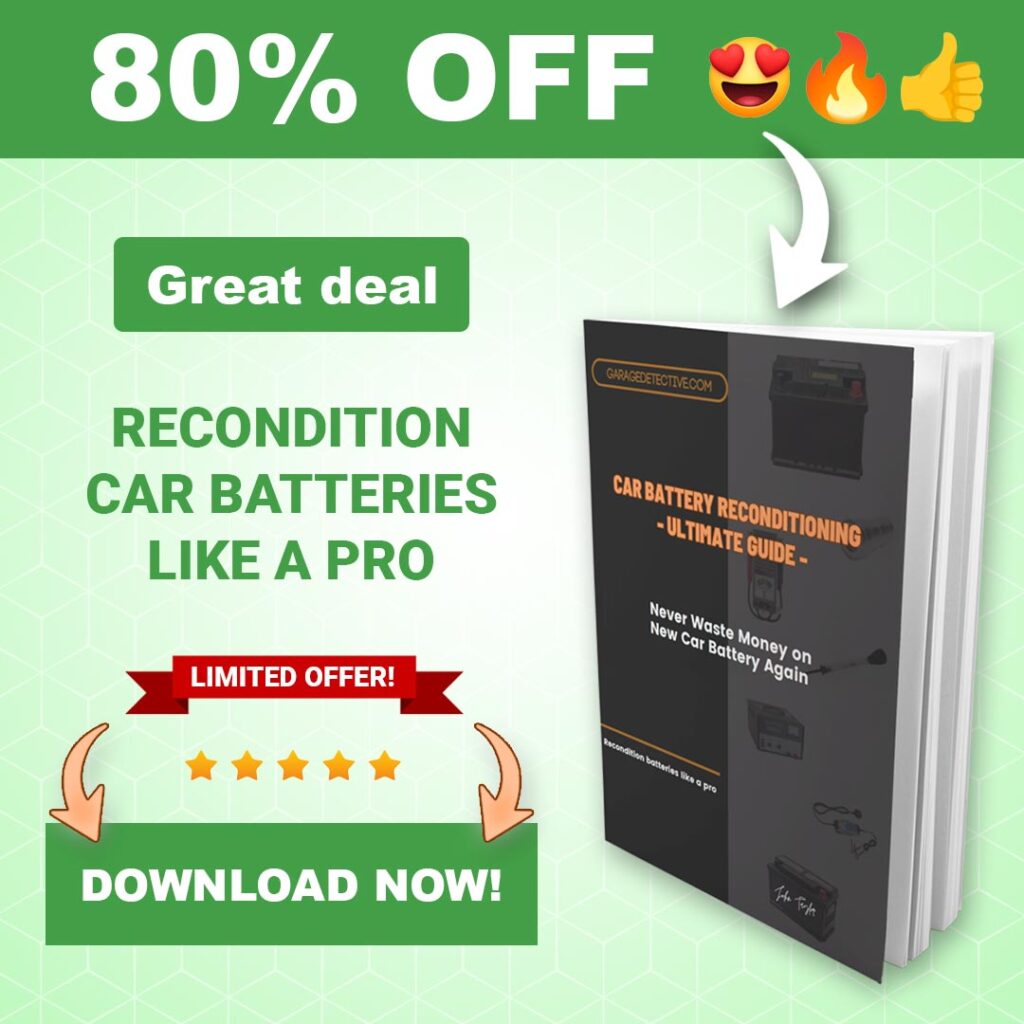 How Long Do Econocraft Car Batteries Last?
Econocraft batteries, although they are economical options at AutoZone, can last anywhere from two to five years, based on customer reviews.
Based on the length of the warranty, someone might think Econocraft might last even less than a year, but these batteries will surprisingly last a lot longer.
You can see for yourself, based on customer comments below, about Econocraft reliability.
What Do Reviewers Say About Econocraft Car Batteries?
Customer reviews are often a reliable source of information about any product.
You can find many reviews about this brand on the AutoZone website filtering Econocraft car batteries.
We went through all the comments and saw a lot of satisfying comments from people that purchased Econocraft car batteries from AutoZone.
The average rating is 4.4 out of 5 stars, which is very good for this budget option of this brand of batteries and their warranty length.
Let's look at some of the comments:
James said he is happy he purchased the Econocraft battery since it fits well and starts his truck every time.
The assistance Linda received was quick and pleasant, yet not hurried. AutoZone made her feel as if she knew what she was talking about even when she didn't. They assisted her in locating the correct component. The battery was the most recent component, and she had no idea she'd need the felt washers. So she acquired washers as well. She is very thankful to AutoZone.
Ken is very satisfied. He said that AutoZone for Econocraft batteries has the best price for the quality. It's the same cranking amps at 1/3rd the price of the competition.
Brad is also happy with the Econocraft battery and service AutoZone provided for him. He said that's the great price and super helpful employees. Brad Liked it so much that he sent his friend two days later, and they installed an Econocraft battery for him. 5 stars.
Christine said this battery was straightforward to put in her Chevy Cruze. She said that the Econocraft battery was affordable, and her car started right up. Christine would definitely purchase this battery again.
Jose stated that he spent $76 for the Econocraft battery through the core charge, which he considers to be a steal. It fit well, and he had no trouble attaching it to the battery tray. Jose has only had the battery for a few weeks, but it cranks immediately. Long term, only time will tell, but he is delighted so far.
Thomas required a new battery for his tractor, and the size was critical to fit the small area available. The service person was very helpful in getting him what he wanted, and the best one for the price was Econocraft. Thomas is extremely pleased with the assistance he received and the way everything fit in and connected without a problem.
Henry purchased an Econcraft battery because the alternatives for his old Audi A4 were more than twice the cost and some three times. He understood this battery has only a short warranty but judging by other reviews, and it's worth taking the risk. It was easy to install, and Henry has had no issues so far.
What Models Of Econocraft Batteries AutoZone Sells?
At AutoZone's website, you can find eight models of Econocraft batteries for your vehicle.
All of them comes in different group sizes, capacity and power.
You can use the link below to browse these batteries.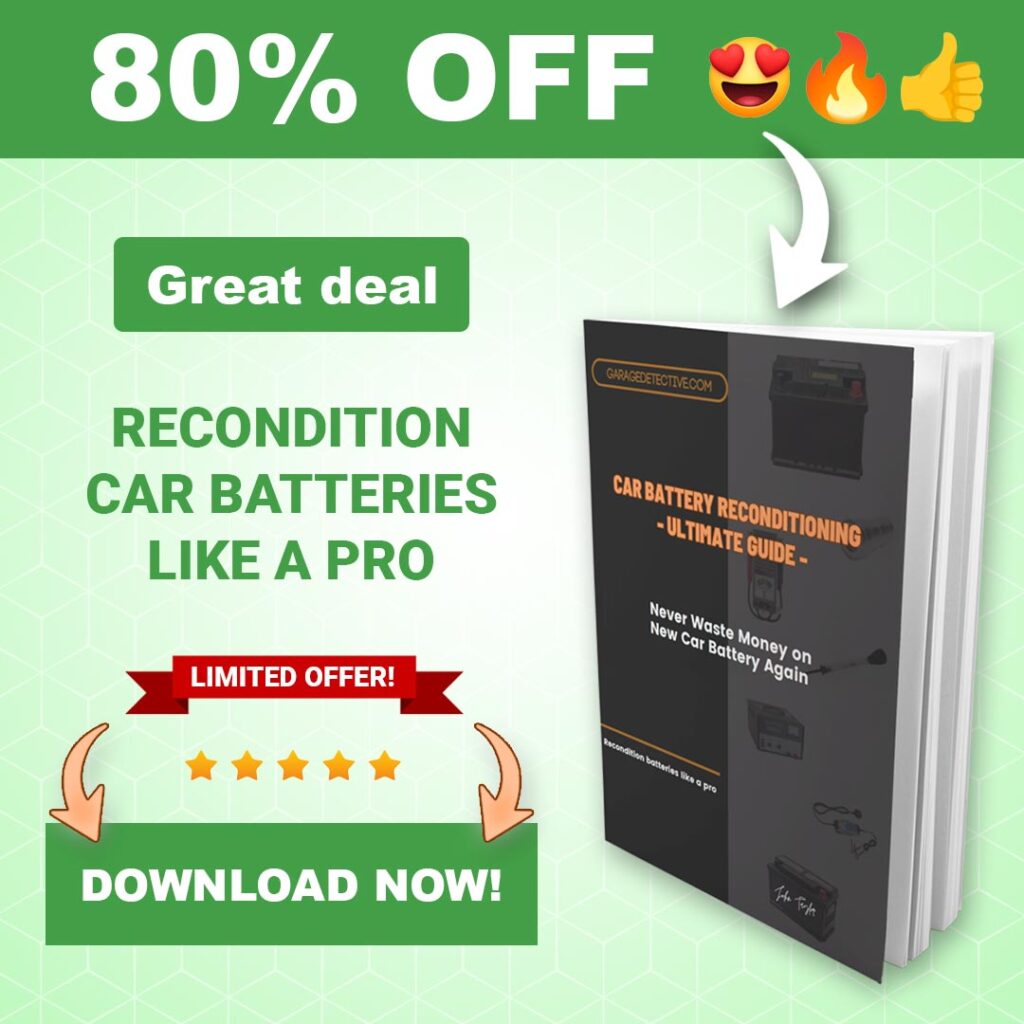 On the top of the list of Econocraft batteries, there's a filter you can use to enter your vehicle's year, make, model, and engine to find a suitable battery for your car.
Here is the table of all of the eight models of Econocraft batteries AutoZone sells:
| | | | |
| --- | --- | --- | --- |
| Name | Group Size | Cold Cranking Amps | Weight |
| 75DT-E | 75DT | 650A | 34.1lbs |
| 78-E | 78 | 600A | 37.1lbs |
| H6-E | 48 | 615A | 35.9lbs |
| 34-E | 34 | 600A | 37.1lbs |
| 26R-E | 26R | 510A | 26.6lbs |
| 24F-E | 24F | 585A | 37.3lbs |
| 65-E | 65 | 650A | 38.8lbs |
| 51R-E | 51R | 410A | 26.6lbs |
Check out this list of Econocraft car batteries available at AutoZone.